It all started one night when my mom had too much white zinfandel and my dad was fresh off a particularly saucy episode of Laverne and Shirley. Dad was a real sucker for a woman in a poodle skirt. Let me tell you, Shirley: the apple doesn't fall far from the tree.
Nine months later, Keith Korneluk was born at Toronto General Hospital...bloody, naked and screaming. That's me. Keith. It's been the same story every Friday night for the past twenty-something years..okay, thirty-something.
I got into the performing arts for the ladies. The cool girls were usually in drama club. So I did some plays, went to theatre school, got my BFA in Acting at DePaul University, did a lot of Shakespeare and play about a coyote. I moved to LA fifteen years ago because someone told me I could be the guy who stands next to that really famous guy in that romantic comedy that people like.
Now I do voice over. Like, a lot of voice over. You could say I'm a "guy next door" or "techy" or "conversational". But really, I just read good copy. And I do it in a way where it sounds like a real person.
I'm a proud member of SAG-AFTRA.
In my spare time, I Crossfit, watch hockey (because I'm Canadian, duh), geek out over Star Wars and spend time with my family (because they're pretty great).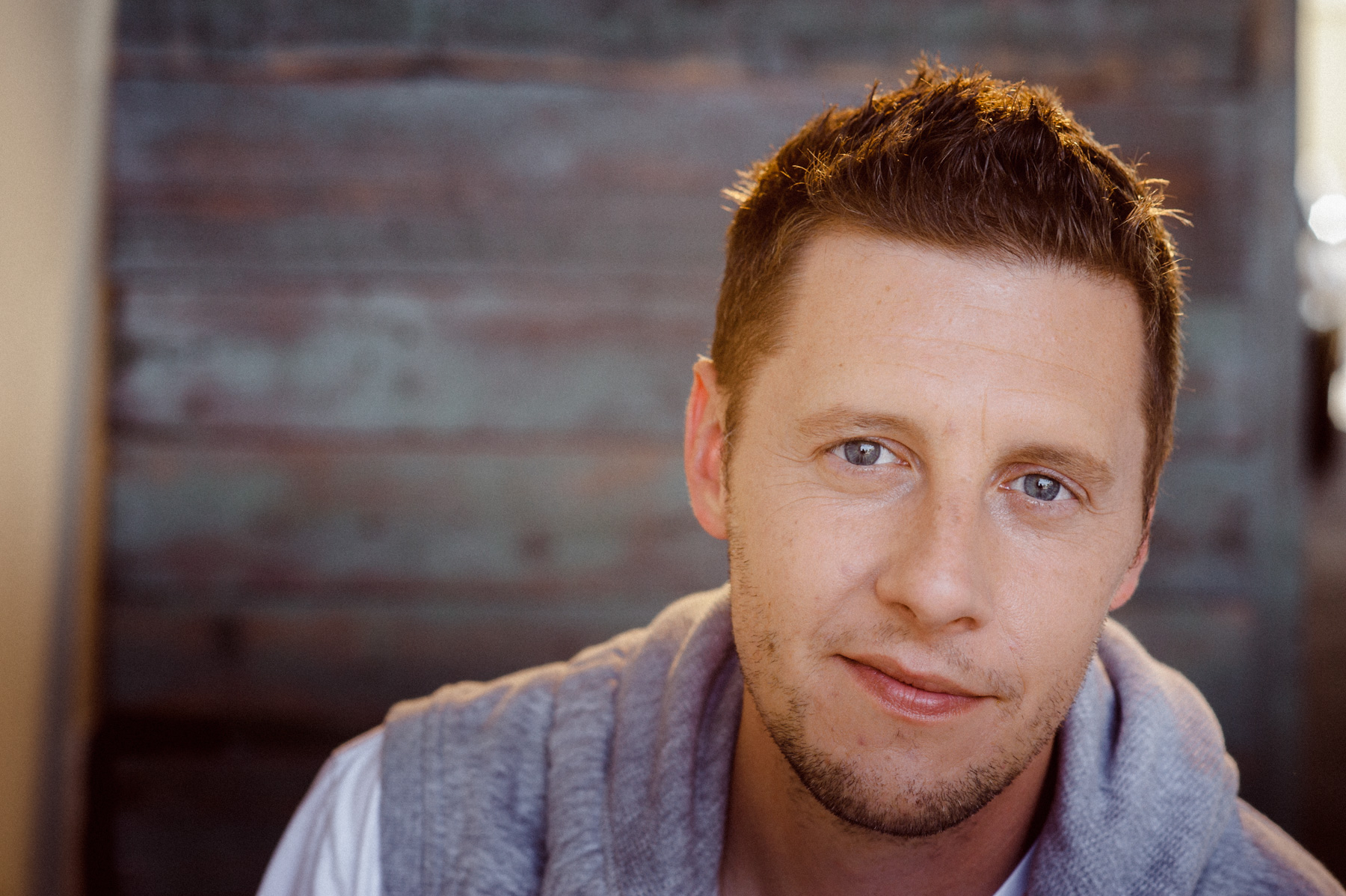 Studio
Los Angeles, California
My studio, located in the heart of Los Angeles, California features the smooth-sounding Sennheiser MKH 416 microphone, Apollo Twin MKII pre-amp on a 27" 5K iMac running Twisted Wave and numerous plugins by iZotope all within a quiet custom-built vocal booth. I am available for directed sessions via SourceConnect (username "keithkorneluk"), ISDN, Skype and phone patch.
I can deliver raw audio files for your engineer or fully-mastered tracks with royalty-free music.